Green Athletics
GW Athletics strives for excellence in all that they do, on the field, in the classroom, and in the community.  Fueled by the passion and leadership of student athletes, GW Athletics has developed programming and initiatives to advance sustainability and support healthy and thriving resource systems for all.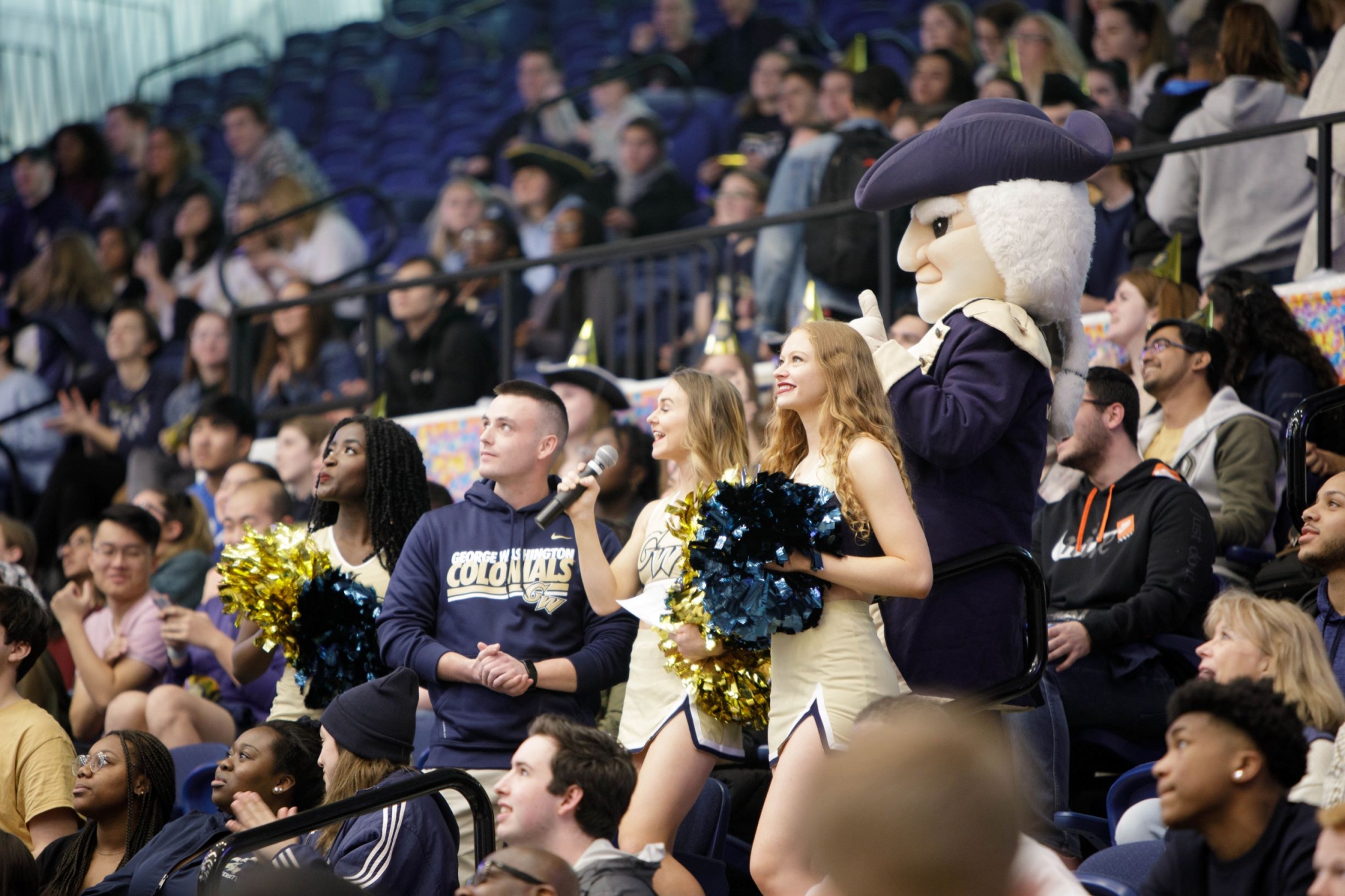 Sustainable Athletic Facilities and Fields
The Charles E. Smith Center is the home of the GW Department of Athletics and Recreation.  Not only does the Smith Center boast a 5,000 seat arena where students, staff, and alumni gather to Raise High the Buff and Blue, but also it earned a LEED Gold certification in 2012 for sustainable features like energy and water efficiency. 
Additionally, all athletic fields are made of synthetic turf, eliminating the need for water or chemicals for maintenance. 
Sustainable Food and Beverage Program
When GW Student Athletes come together for meals before games or during training, they consider their impact on the planet.  To reduce the amount of non-biodegradable waste entering the landfill, GW Athletics uses a range of sustainable serving and cutlery products, including forks, knives, and spoons made from plant-based cornstarch, plates and bowls made from banana leaves, and cold and hot beverage cups made from 100% renewable resources and plant-based plastic.

To address food waste, GW Athletics works with partners to ensure food is procured in the correct amounts and excess is minimized.  When there are leftovers from team meals, Student Athletes pick up extras and take them to a dropoff site for a local food bank. 
Composting
Food waste generated in the kitchen facility in the Smith Center is diverted from the landfill and composted. GW Student Athletes also participate in the student-led composting dropoff program called GW Compost, bringing compostable material to the central dropoff location weekly. 
Sustainable Transportation 
GW Athletics has a travel policy which recommends use of charter bus for trips over 4.5 hours, decreasing the number of vans needed for longer trips.