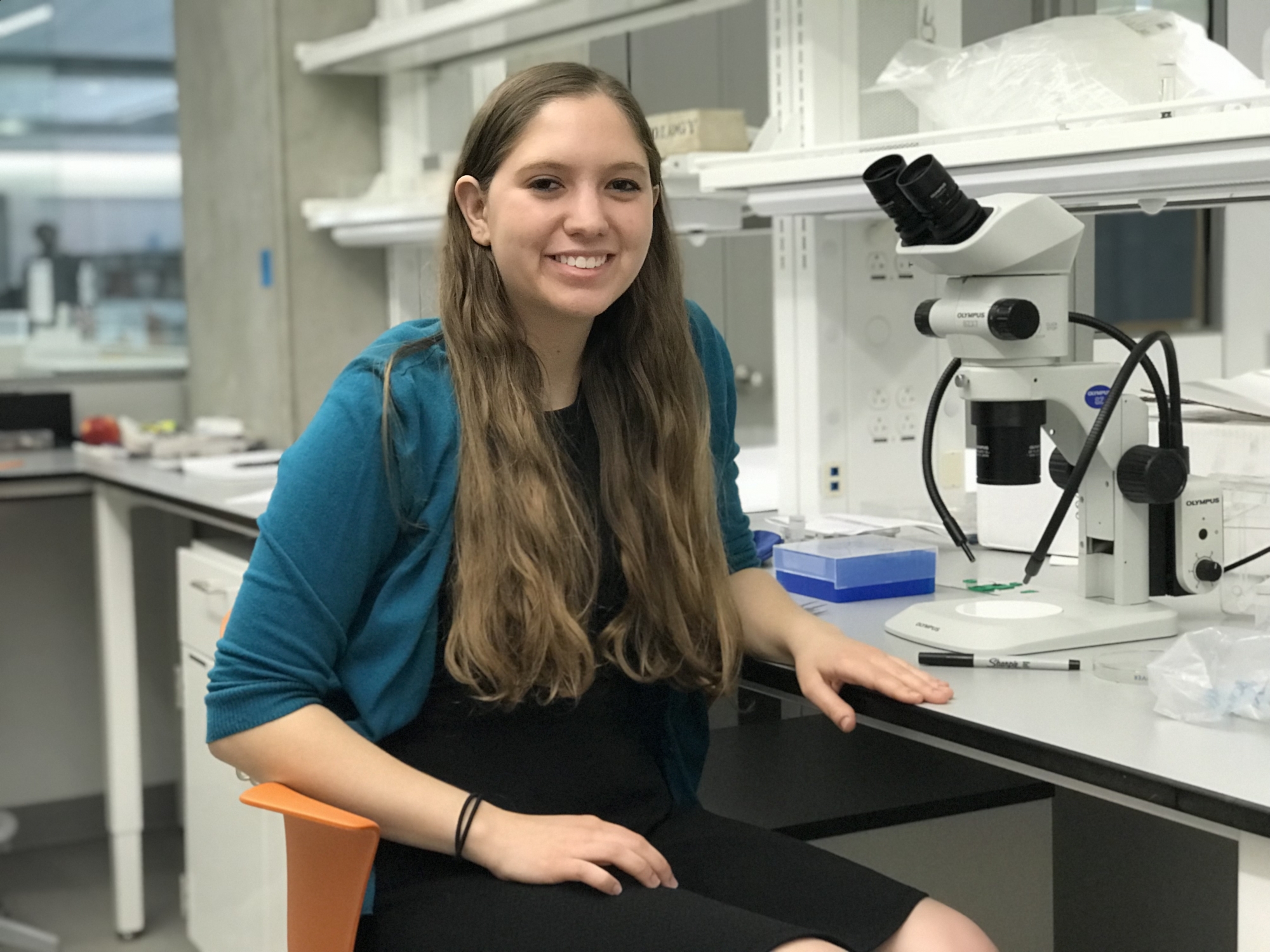 When Corinne Tarantino (CCAS '19) first came to GW, she knew she wanted go to medical school. She didn't think she would spend three years conducting research on ants. 
But after touring research labs in her introductory biology class, Tarantino was drawn to the enthusiasm and opportunities in The Powell Lab, which is researching community ecology and evolutionary biology.
"I've grown to love ants over the years - but it definitely didn't start that way," Tarantino said.
The senior biology major minoring in public health and sustainability is currently working on an ecological performance study, looking at trade-offs in turtle ant body structure and how it affects their running speed. Turtle ants are known for their characteristic body armor that allows them to "turtle-up" and retreat into their body armor when faced with predators or competitors.
"An ant's ability to find food and forage is dependent on their running speed," Tarantino said. 
Working with Dr. Scott Powell, Tarantino used legos to play with different testing apparatuses, examining how ants reacted and which tests were measurable. Then, she measured run speeds and leg lengths. 
"The results are fascinating because body size did not directly predict which species is the fastest," Tarantino said. "One of the fastest species is one of the medium size species. This suggests very interesting ecological reasons for their fast speed." 
Although the Powell Lab is located on the sixth floor of the School of Engineering and Applied Science, a lot of Tarantino's work has been done in the cerrado - a vast tropical savanna covering more than 20 percent of Brazil. She has received funding for her work through the Luther Rice Fellowship,  Harlan Undergraduate Summer Scholar and a GW Undergraduate Research Award. 
"The opportunity to work in the field was incredible, not only is Brazil a beautiful country, but also I was able to observe the natural foraging patterns of the ants I had watched in the lab" Tarantino said.
Tarantino plans to attend medical school, as she originally planned when she started at GWU. She doesn't see ecology research in her future, but noted how much working in undergraduate research has given her over the years.
"This project has given me a really good understanding of the scientific method, data analysis, and what it's like to work on a publication," Tarantino said. "It's definitely given me an appreciation for the basic sciences and all the hard work that's put into basic hypotheses."
Article by Emily Robinson (CCAS '19)